1-on-1 Marketing Consulting
Consistency is in the DNA of our marketing program. Our focus on converting sphere contacts results in a profitable and reliable foundation for your business.

Monthly report and strategy meeting
Receive a customized report and 1-on-1 meeting with a marketing coach every month. Your report will provide clear steps to improve your marketing results, and your marketing expert will help you execute your strategy.

Managed newsletter service
We streamline your monthly newsletters by taking care of the design and technology behind your emails. Importantly, we include your personal content to strike a perfect balance between authenticity and automation.
Simple content submission form

Sections for new listings, giveaways, calls-to-action, and more

Transparent analytics included in monthly report

Lists of top engaged contacts to follow up with

Less than two hours of work per month
Your time is valuable-spend more of it on your core business! The Reach program was designed to help you achieve professional marketing with only two hours of marketing work per month.
Objective
Build a sustainable source of business based on your sphere of influence.
Who it's for
This program is extremely valuable for every agent and team that wants to accelerate their marketing efforts and use their time efficiently.
Requirements
100+ Facebook page likes
100+ email newsletter audience
Free to all JPW Realty agents
Website & Technology
We provide individual websites for every agent, and we make it easy to use a custom domain.
Agent website
Your included agent website comes with fast performance, an integrated home search, RSVP forms for events and giveaways, and more.
Central technology hub
Quickly access all your important tools, commission details,  and support from the JPW Hub.
Own your brand
We minimize locking you into proprietary systems, so you can own your brand and technology as much as possible.
Home search app
Share your own branded app for your clients, built on Homespotter's leading technology.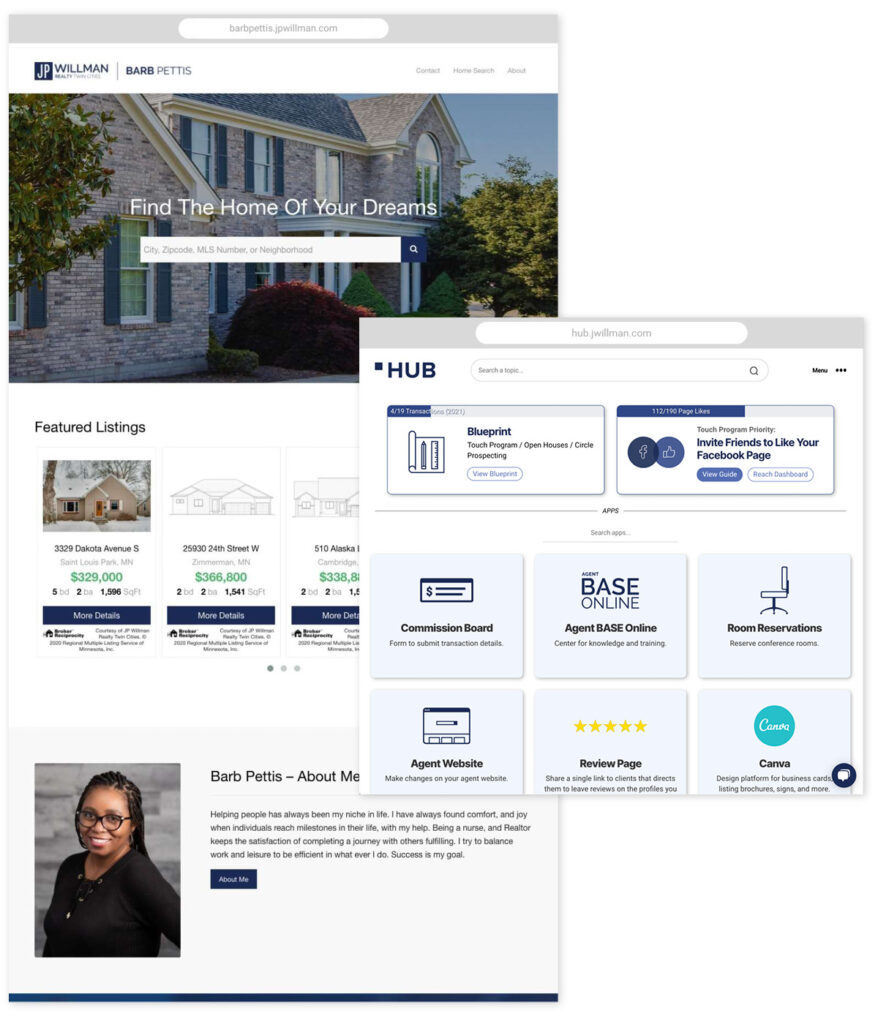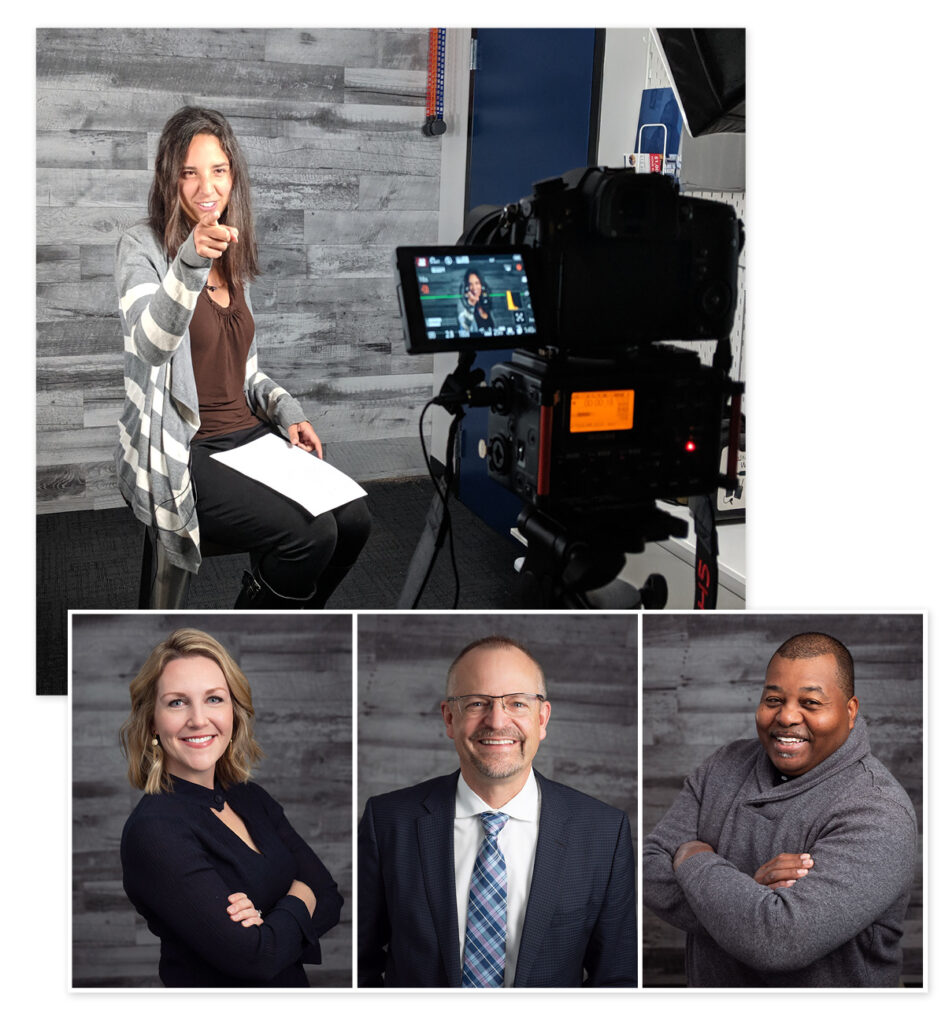 Photo & Video Studio
We help you level up your brand by providing a professional studio for photos and video.
Free headshots
You're headshot is your most leveraged marketing tool. Receive a free annual headshot in our professional studio.
Welcome video
Your onboarding includes a welcome video session so you can remind your sphere to reach out to YOU the next time they need to buy or sell.
Get creative
Reserve time in the studio to film your own marketing videos-perfect for adding value, choosing giveaway winners, or advertising your next event.
Canva Design Platform
Canva is one of the largest online design platforms in the world, and every JPW Realty agent receives access to a library of exclusive JPW Realty templates.
Easy drag-and-drop editor
Use templates for everything from signs and business cards to home brochures and social media posts.
Templates for your business
Use templates for everything from signs and business cards to home brochures and social media posts.
Order prints
Order prints of a design from within Canva: business cards, brochures, postcards, and more.
Advanced collaboration
Canva makes it simple to request help from a JPW marketing expert right inside the application.
Edit videos
Easy video editor that works on both desktop and mobile.
Yours forever
You own all of your designs, not us. If you ever leave JPW, take all your designs with you.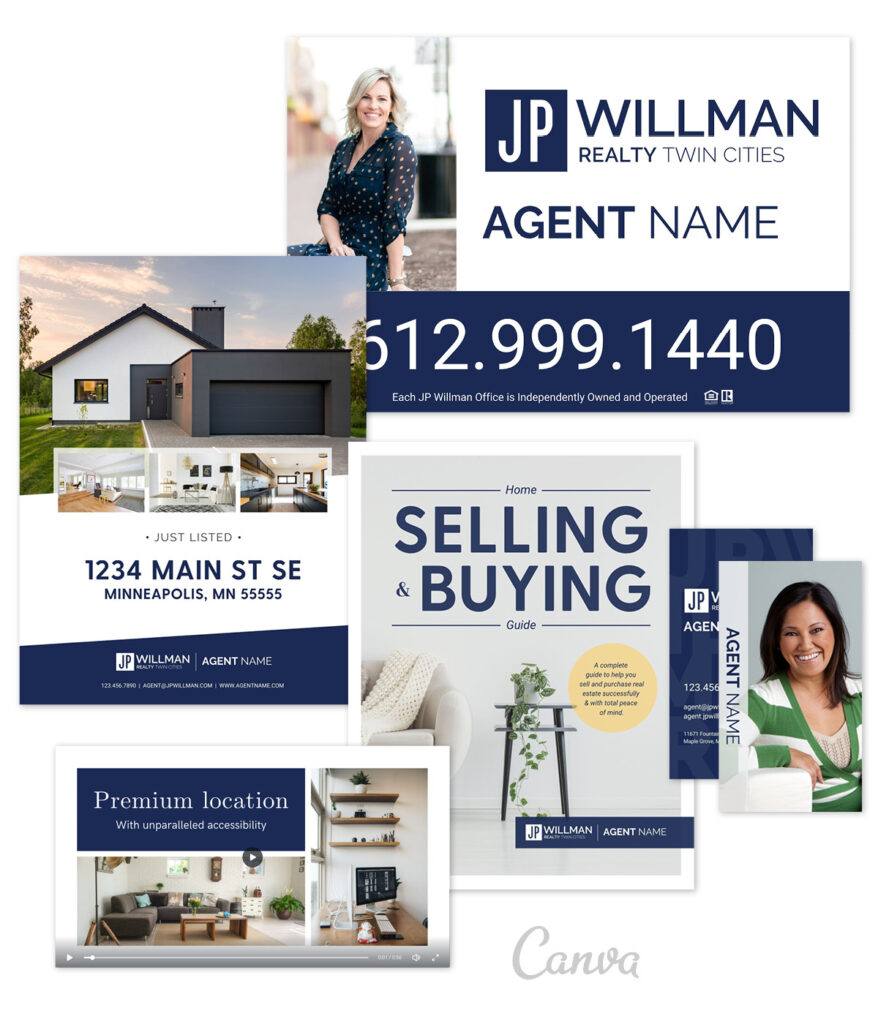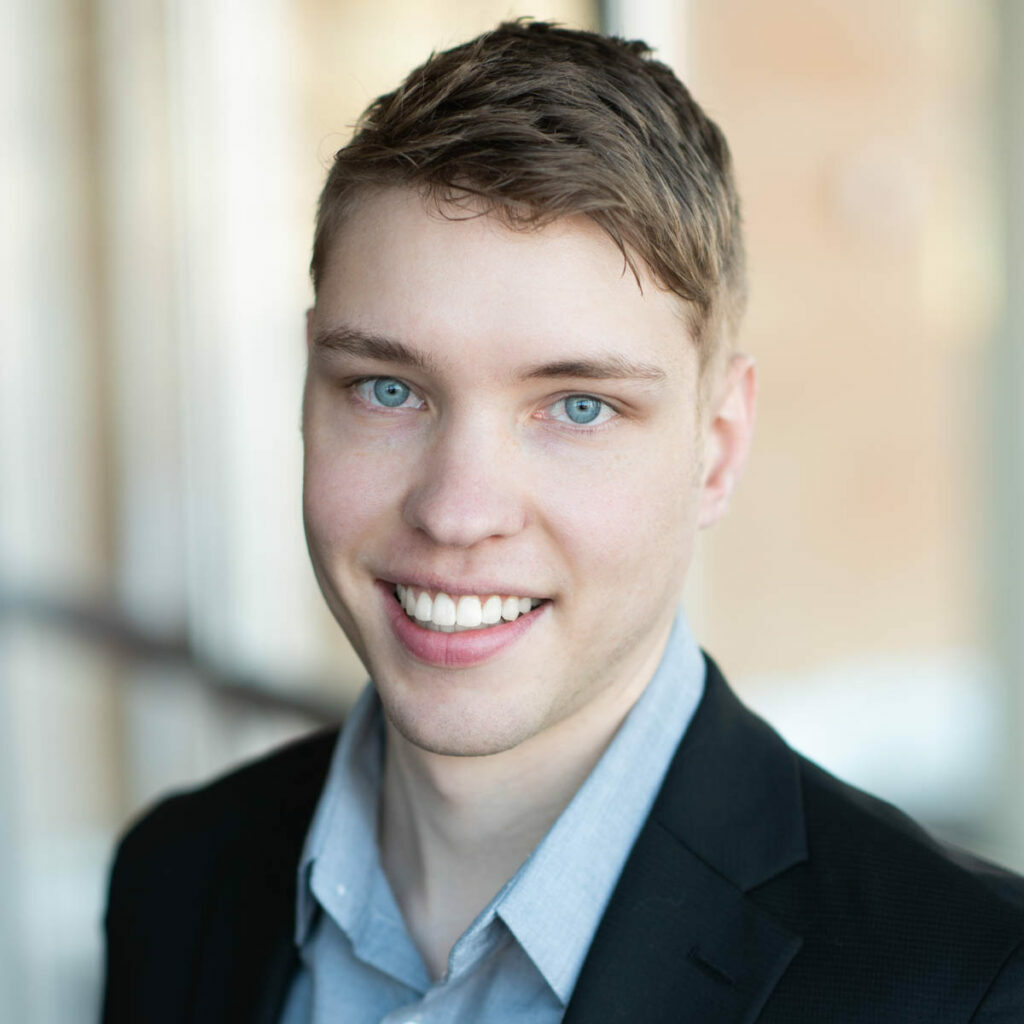 Andy Waller
Marketing Coordinator
Andy is passionate about crafting the best available marketing services inside of a brokerage through branding, graphic design, social media support, technology platforms, and more. He received a B.A. in Graphic Design from the University of Northwestern – St. Paul and has over eight years of experience across disciplines including web design, photography/videography, and IT. He's motivated by the unique challenges within real estate and the opportunity to support a variety of agents.
Andy currently lives in Robbinsdale with his wife and cats. In his free time, he enjoys gaming, woodworking, reading, and travel.